LET'S RELAX LIFESTYLE
Your quintessentially balanced lifestyle anytime and anywhere
LRL: Products to provide the holistic therapy for body, mind, and complexion
with natural ingredients that help maintaining balance and feeling at ease

REST SERIES
ปรนนิบัติร่างกายและจิตใจของคุณ ที่เหน็ดเหนื่อย อ่อนล้า และตึงเครียด
จากการทำงานอย่างหนักและต้องฝ่าฟันกับปัญหาการเดินทางนานนับชั่วโมง
ให้กลับมาผ่อนคลาย ได้รับการพักผ่อน
คืนมาสู่ความสงบและสมดุลอีกครั้งให้ผลิตภัณฑ์ Perfect Rest Collection ดูแลคุณ
WAKE SERIES
ปลุกความรู้สึกของคุณให้สดชื่น ตื่นตัว พร้อมรับมือกับทุกสถานการณ์
ให้พร้อมลุยต่อได้อย่างมั่นใจอีกครั้ง
ด้วยผลิตภัณฑ์ Start Fresh Collection

พัฒนาจากประสบการณ์และความเชี่ยวชาญในฐานะ
The Master of Relaxation ของ Let's Relax Spa 
นำมาสู่ผลิตภัณฑ์ของ LRL ที่จะนำพาความผ่อนคลายจากในสปา
ให้มาเป็นส่วนหนึ่งในชีวิตประจำวันของคุณ ผ่าน 3 แก่นแนวคิด :
Therapeutic Relaxing Function
A deeply soothing and healing treatment
with aromatherapy science

Natural Ingredients & Modern-Thai  Know how
Ingredients sourced from nature and
developed with local yet
world-standardized knowledge

Blended everyday Lifestyle
The design for your everyday life,
suitable for any occasion and needs
THE MASTER OF RELAXATION
Every LRL products has ever more assured Let's Relax Spa as the Master of Relaxation.
We are passionate about redefining every detail in research quality, design, testing, and finest materials.
At Siam Wellness Group, our experts from various fields help weaving our way of relaxation to suit your everyday happiness, allowing you to enjoy this relaxing experience anywhere and anytime you desire.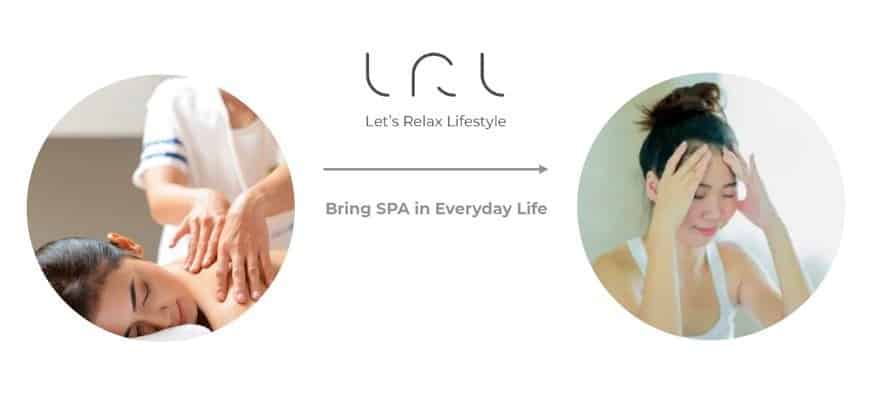 Get to Know Let's Relax Spa
Let's Relax Spa is the leader in relaxology, fusing traditional knowledge with modern therapy.
For more than 20 years, we are passionate about providing happiness and relaxation to Thais and foreigners,
tailoring treatments to suit various generations.
We have received a global spa standard through 40 branches in Thailand and 5 branches aboard.
Experience the origin of relaxation in LRL style at letsrelaxspa.com